Showcasing the Colours of Australia
Our goal is to create a broader platform for Australian Artists to engage with the International Arts Community and specifically, for the Watercolour community, to take their Work into new and creative fields of endeavour, creating opportunities to share Studios, Exhibit where possible in this World.
Planning is underway for the 2021 Australian Watercolour Muster - we are grant writing and talking with our Sponsors as we hope to have a LIVE Muster for this year - we will keep you posted!
Our Calendar as it stands for 2021 is up and running!
We Introduced 2 Exciting New 'Experimental' Categories
Last year 2020 we wanted to tempt your creativity and encourage you, so we encouraged you to explore four (4) Categories for Entry to the Australian Watercolour Muster - 2020:
Experimental Watercolour I – Artwork to be Watercolour based mediums on primed Board - up to 16" x 20" (inch/imperial) = 40.64 x 50.8cm (metric) we are recommending Ampersand Aquabord for this Category to find out more about Stockists and Tips for Use of the Aquabord.


Experimental Watercolour II - Artwork to be Watercolour mediums on Canvas primed with appropriate absorbent grounds to accept watercolour mediums - no larger than 1 x metre in any direction.

Watercolour Paper - on either full or 1/2 sheet watercolour paper – 300gsm or higher any brand

Entry for Under 30's Australian Emerging Artist - half sheet watercolour paper – 300gsm or higher any brand
*** Please note - because of the disruption of the current Covid19 Pandemic the current 32 Australian Artists nominated to have their Work showcased in FabrianoInAcquarello - Italy 2020 are now in the 2020 Catalogue, please browse this link - and we anticipate, world health allowing, there will be a physical Exhibition of their Work (which is already in Italy) during May 2021 ..... SAVE the Date
Our Curators
Neil Taylor - Vice President of The Australian Watercolour Institute
Neil Taylor was born in Brisbane in 1953, and studied painting with William Robinson at Kelvin Grove Teachers College in 1970/72 and has held almost 50 exhibitions since 1975. He is Vice President of the Australian Watercolour Institute.
With superb technical skill, Neil paints by combining a variety of styles collaged together and often uses photographic sources. His subjects are idealized poetic interpretations of wilderness and oceans. While often working from expeditions to remote areas of Australia he is currently painting subjects closer to where he lives in the Blue Mountains area west of Sydney.
Neil Taylor has been a Finalist in major prizes; most recently the Tattersalls Club Landscape Art Prize (2018). His has exhibited in the NSW Parliament Plein Air Painting Prize, KAAF Art Prize and Calleen Art Award, Archibald, Wynne and Sulman Art Prizes. He is a past Winner of the Mount Eyre and Gosford Art Prizes, winner of the Viewer's Choice Award for the Mosman Art Prize, and People's Choice and Volunteers' Choice Award at the Stanthorpe Art Festival.
Jude Scott - Western Australian Watercolour Society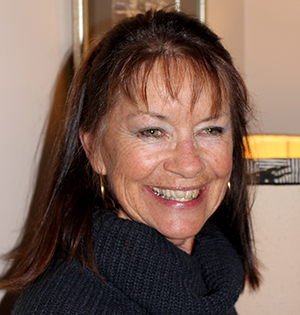 As passionate advocate for watercolour during the last twenty years, Jude has taught the medium for many years throughout Western Australia at many venues and also tutors overseas workshops.
She has a love of sharing her watercolour experiences with others finding teaching the perfect way to stay inspired, always aspiring to experiment and learn more.
Jude's work showcases strength and vibrancy in her colourful compositions, displaying interesting mark making and visual textures.
Wyn Vogel - Creative Director - Fish Lane Studios
Wyn has been the invited Leader of The Australian Watercolour Delegation to FabrianoInAcquarello - Italy, with her Work showcased as part of the selected Australian Works hung in Italy 2018/19 and 2020 and is currently planning and scheming the details of what might be possible in 2021.
Most recently Wyn has exhibited her Watercolour Work in Chatswood in Sydney NSW 2019 and and Exhibited and demonstrated at the 6th Silk Road International Art Exhibition in Xi'an China in September - 2019. A highligh has been the joint Exhibitions in Coquelles and Gaillon - France and delivered Watercolour Workshops in Gaillon 2018 and the French Village of Saint-Maixme-Hauterive - 2019.
Wyn's large format works vary from drawn work to watercolour, oil and acrylic glazing – pastel and mixed media work on paper, canvas to built 'Installations' – both public and private.
Wyn is an experienced project manager – with professional experience in developing systems for the management of software/multimedia development environments associated with the production of interactive simulation training platforms for defence and aerospace.
Comment in Support of the Australian Watercolour Muster - 2019 by President of the Watercolour Society of Queensland Inc. Jenny Loveday ............
One of the most important reasons for the Watercolour Society of Queensland inc to participate and get behind The Australian Watercolour Muster is to help and enjoy the excellent value and awareness for Australian watercolour art and our artists.
The 2019 Inaugural Australian Watercolour Muster, was a stimulating opportunity for our watercolour artists to show their impression of 'Paint your Backyard' and even more rewarding that it will be showcased to other Australian artists and the World through the Muster.
To be part of an event which will create and support the development and professional career of an under 30's Watercolour Artist has been a long passion and priority to the Watercolour Society of Queensland Inc. Our Society members and team are very proud and keen to support this program. The Muster really is part of the bigger picture for Australian watercolour. Wyn Vogel congratulations on your tireless efforts and to the people and sponsors who support this event..................!